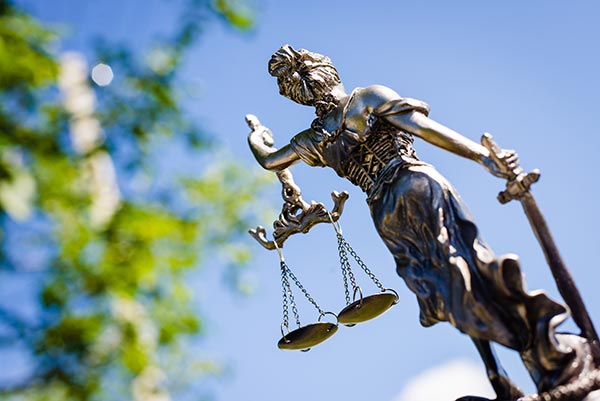 Pro Bono Deutschland e.V. – Your portal on pro bono legal advice in Germany
Welcome to Pro Bono Deutschland e.V.
Pro Bono Deutschland e.V. was founded in February 2011. Our members are law firms and lawyers practising law in Germany. Our statutory objective is to support corporate citizenship in the area of pro bono (gratuitous) legal advice for the common good, especially for charitable purposes.
Pro Bono Deutschland e.V. is committed to social justice, democracy and the rule of law and to the recognition of human rights in particular. As a matter of principle, our pro bono activities are non-political.
Pro Bono Week 2023 
20.-24.11.2023
Pro Bono Day Deutschland 2023
21.11.2023
Pro Bono Week traditionally recognises the role of pro bono lawyers in Europe in supporting civil society and promoting access to justice. The aim of Pro Bono Week is to bring together the various pro bono actors – lawyers, students and civil society organisations – to discuss important issues relating to the need for justice and the importance of pro bono.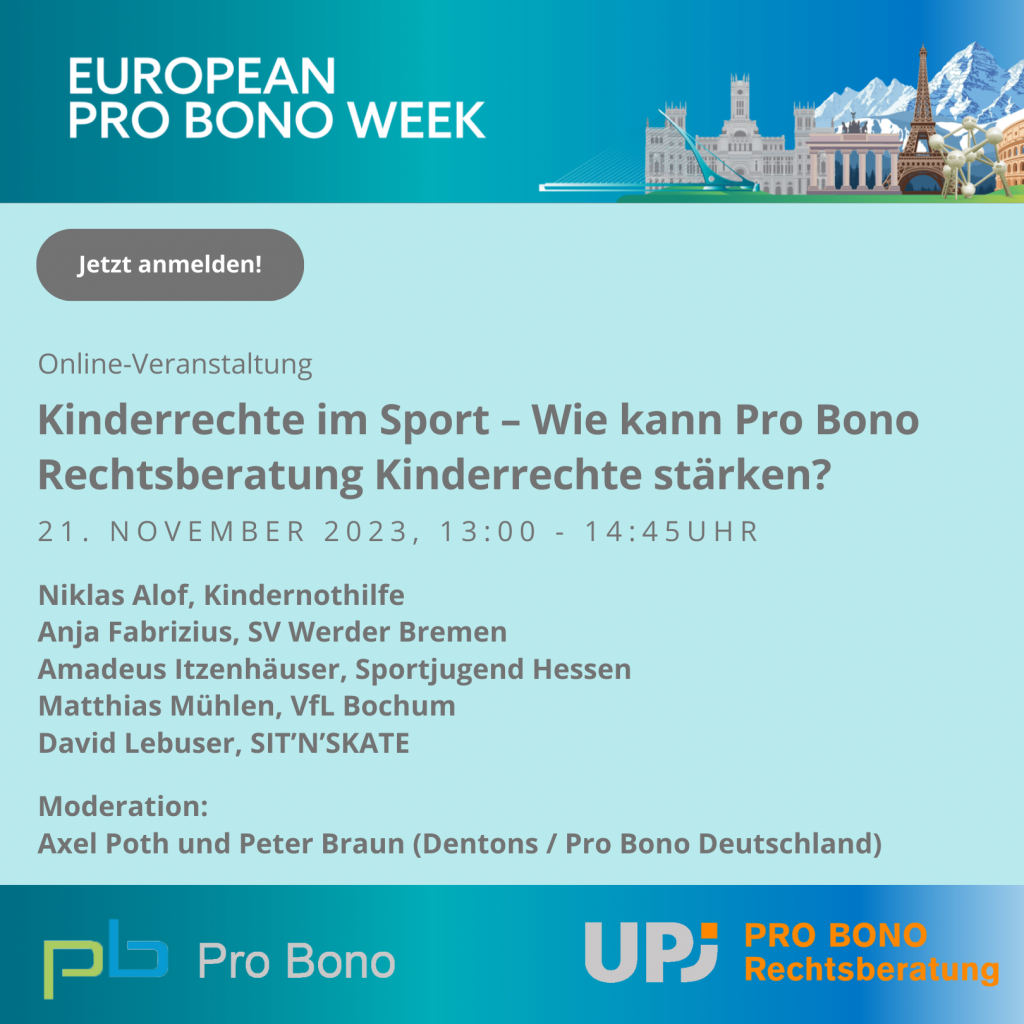 This is what Pro Bono Deutschland e.V. offers….
Informing our members on pro bono issues and the wider field of Corporate Social Responsibility
Members are hosting pro bono roundtables in Frankfurt approximately every six weeks to discuss pro bono and wider CSR issues. Dial-in is provided for those who cannot join in person or are located outside of Frankfurt. Meeting minutes are provided as a follow-up to every roundtable.
Our annual pro bono event is another important element of our offering for members. A new, topical theme is chosen each year by the members.
Liaising with legal professional institutions
We are regularly liaising with the German Lawyers' Association (Deutscher Anwaltverein, DAV), the German Bar Association (Bundesrechtsanwaltskammer, BRAK), local lawyers' assocations (Anwaltvereine) and local bar associations (Rechtsanwaltskammern).
The German Lawyers' Association has emerged as an important contact for pro bono issues and CSR. Several meetings on joint initiatives with the German Lawyers' Association to further integrate pro bono legal advice in the German legal sector have taken place in the past.
Supporting pro bono for law students
We liaise with law clinics and law student initiatives to support pro bono in legal education in Germany. We also support networking between those organisations mainly by financial contributions to their annual networking events.
In 2016 and 2017, we additionally sponsored a legal internship for the CCBE/German Lawyers' Association's project "European Lawyers in Lesvos" (ELiL).
Supporting pro bono infrastructure
To build pro bono infrastructure in Germany, our association, together with some of our member firms, sponsors the
German pro bono clearinghouse run by UPJ e.V.
We also sponsor the annual PILnet Pro Bono Forum to network and share best practice on a global and European level. The Forum brings together hundreds of representatives from NGOs, law firms, legal professional institutions and the political sector each year.
This is what Pro Bono Deutschland e.V. DOESN'T offer
Pro bono legal advice
Distribution of pro bono requests to members, law firms or lawyers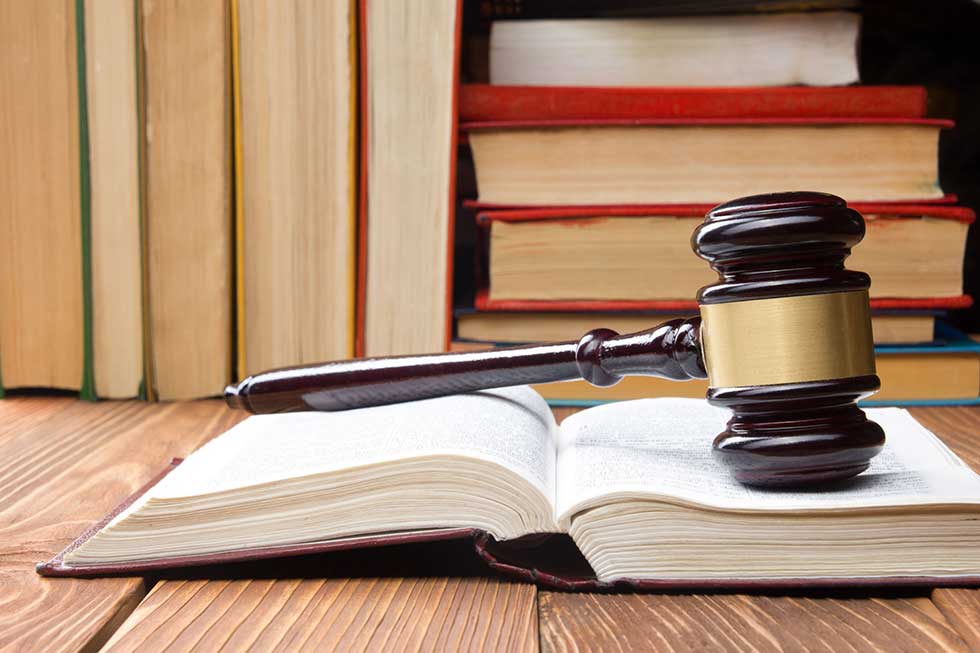 More information on pro bono legal advice and Pro Bono Deutschland e.V.